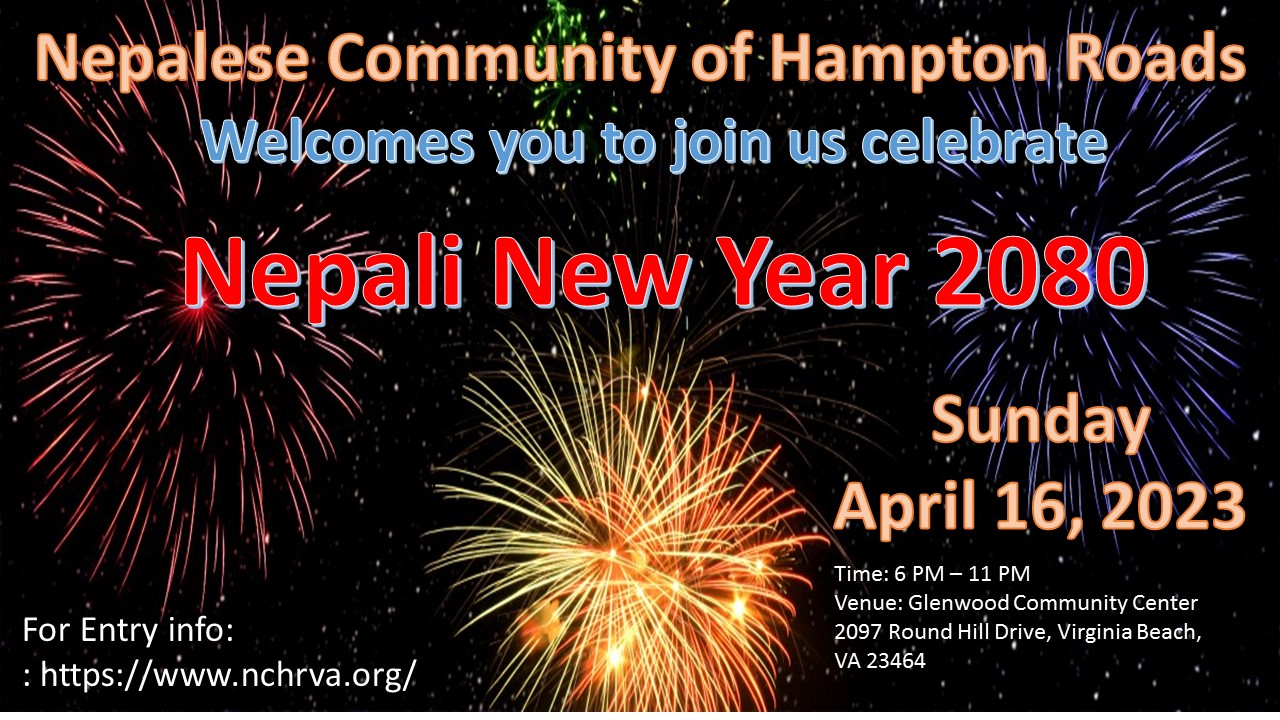 Nepali New Year 2080 is almost here and we want to welcome and invite you all to celebrate it on April 16, 2023 at Glenwood Community Association here at Virginia Beach. It will be a fun-filled event with dance, songs and a lot of other cultural activities. Plus a delicious dinner and drinks.
Address: 2097 Round hill Drive, Virginia Beach, VA, 23464
Time: 4 pm – 9 pm
Tickets are available ONLINE only, so book your ticket here:
https://l.oveit.com/events/embed?id=848c19410f
Lifetime members get a 20% discount on all events, so be a lifetime member today and save.
https://l.oveit.com/events/embed?id=59dd77b850
Annual members get free entry for this New year event. Be an annual member today